🎁 Free delivery on purchases over €40!
🌟 Enjoy our special offers here !
🎄 For Christmas, a free gift for every €150 spent! Conditions
Add to my wishlist
Vous devez avoir un compte pour pouvoir utiliser cette fonctionnalité.
Connexion
Inscription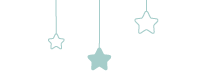 The opportunity to dream!
What if this year, everything was possible?
Arouse toddlers
The gift of curiosity!
Imitate & imagine
Play pretend to become big!
Discover nature
Captivating worlds